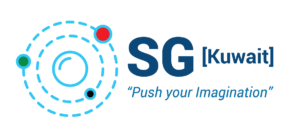 Reaching to space has been always a source of inspiration, and Kuwaiti youth are looking for new opportunities to join the space community all around the world to contribute to the future.
Space Generation Kuwait, or SG [Kuwait], is an initiative that creates an environment for local youth to express their ideas and thoughts on how to involve Kuwait in space activities. SG [Kuwait] will communicate its ideas to decision makers in the country.
The idea of SG [Kuwait] started in the summer of 2016. The idea is to support students and young professionals to write proposals on establishing a space programme in Kuwait. To produce professional proposals, SG [Kuwait] will provide the necessary support and guidance for the participants. The support is provided through educational resources that cover space sciences, create a template that include important items for a space programme, and by providing online mentorships. The mentors are like minded SGAC members who are actually involved in the space field. SG [Kuwait] participants will have one month to complete their proposals, and after submitting the proposals, they will present their ideas during the SG [Kuwait] event day. After the event day, local mentors from the Arab Institute for Planning will provide coaching for the participants to condition their ideas to Kuwait.
Before launching, SG [Kuwait] has gained the attention and support from different institutions in Kuwait. The Ministry of State for Youth Affairs is the strategic partner of SG [Kuwait]. Moreover, SG [Kuwait] has an endorsement letter from the Kuwait Foundation for the Advancement of Science. The Arab Institute of Planning has sponsored the event by providing meeting rooms and a venue to host the SG [Kuwait] event day. Kuwait University has supported SG [Kuwait] by approving a media campaign on its campus. Not to forget the support of SGAC members who helped in organising SG [Kuwait].
SG [Kuwait] was launched during the last week of January 2017 with a media campaign in Kuwait University and on social media. The media campaign called for participants, and seven teams from different backgrounds were selected. In February 2017, the teams came up with ideas that cover the multi-disciplinary character of space sciences. And on the 3 March, 2018, the ideas will be revealed during the SG [Kuwait] event day.
The seven teams, as well as the event manager of SG [Kuwait], are hoping for the attention of decision makers at the national level and looking forward to creating new opportunities for Kuwait in the space field.