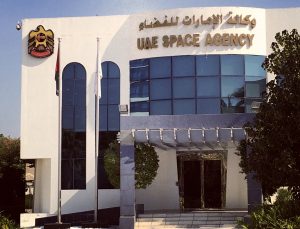 The UAE Space Agency has launched a new online portal called 'iShuttle'. The new portal is designed to engage with and drive interest in space among students, teachers, and the wider public.
The portal will also serve as a platform from which the agency will engage with the public to crowd source creative ideas and solutions to problems by launching and promoting various challenges.
Aligned with the Science Technology and Innovation Roadmap, established in 2016, the iShuttle portal seeks to further develop the UAE's capabilities within the international space sector by inspiring national youth to study and pursue careers in science, technology, engineering, and mathematics (STEM) subjects.
The iShuttle challenges will allow UAE residents of all walks of life contribute to the nation's ambitious National Space Programme by submitting their ideas and solutions to the UAE Space Agency, solving complex problems, and designing unique experiments. The challenges will vary in length and complexity, and while team-work and group submissions are encouraged, individual proposals will be accepted as well.
Expert panels composed of university faculty and representatives from the UAE Space Agency will be formed for each challenge and will select the winning submissions. The first challenge, involving a concept experiment for a balloon mission has already gone live.
Dr. Ahmad Belhoul Al Falasi, Minister of State for Higher Education and Chairman of the UAE Space Agency, said: "Encouraging students to enter STEM fields is a key goal of the UAE Space Agency and a priority of the UAE Vision 2021 to ensure that the UAE develops the human capital necessary to create a world-leading knowledge economy. We seek to prepare and nurture generations of talented UAE nationals to become leaders in the space industry and its related technological fields."