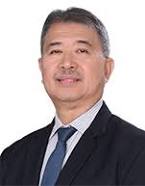 The Department of Science and Technology (DOST) in the Philippines is on the verge of creating a national space agency in 2018.
According to the Filipino Secretary of Science and Technology Fortunata de la Peña, the national space agency will be formed "as soon as the laws are passed."
The Congress of the Philippines have created House Bill 3637 and Senate Bill 1211, also known as the Philippine Space Act of 2016, filed in 2017 by lawmakers. These bills lay the legislative foundations for the establishment of a Philippine Space Development and Utilization Policy and the Philippine Space Agency.
Once established by law, all research and development projects conducted across Filipino government agencies to do with space science and technology will be consolidated under the space agency. The aim of this move is to strengthen Filipino national security, disaster preparedness and management, and climate change resiliency.
Also under development is DIWATA-2, the second and improved version of the country's first microsatellite DIWATA-1, which will be launched in the second quarter of 2018.
The launch of DIWATA-2 is being timed so that it can replace DIWATA-1, which will come to the end of its expected operational lifetime in late 2018.
DIWATA-1 was built by nine Filipino engineers of the PHL-Microsat team funded by the DOST. It was placed into orbit from the International Space Station (ISS) on April 27, 2016.
DIWATA-1 has four cameras sensors: the High Precision Telescope (HPT), space-borne multispectral imager, a wide field camera, and a mid-field camera. These sensors are designed to capture high-resolution images primarily for disaster monitoring.
DIWATA-2 will have the same sensors but with enhanced resolution and an amateur radio unit for alternative means of communication. This could be used for disaster monitoring, according to Leonard Paet, part of the 11-man PHL-Microsat team building DIWATA-2 in cooperation with the Tohoku University and Hokkaido University in Japan.
DIWATA-1 passes over the Philippines at least 45 times a day and has since captured 844 images of the different parts of the country, almost completing a satellite imagery map of the Philippines.