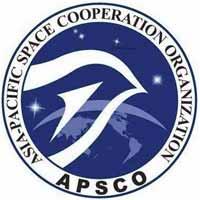 Iran's Minister of Communications and Information Technology (CIT) announced in September that Iran will increase its collaborative efforts with the Asia-Pacific Space Cooperation Organisation (APSCO). APSCO's Secretary General, Li Xinjun, recently voiced his approval of Iran's advancements in its technology sector, and indicated this was the reason the organisation is willing to expand ties. As a result, Iran will now be participating in two main APSCO projects – the Data Sharing Service Platform (DSSP) and the Asia-Pacific Ground-Based Optical Space Observation System (APOSOS).
The DSSP was developed by APSCO and implemented in 2011 with the objective of building a data sharing platform to improve knowledge and visibility of data from space resources across member states. Of particular interest to Iran in this context is the use of data from these resources with regard to natural disasters and the ability of member states to share "technological expertise to decrease costs and dangers," according to Iran's CIT Minister. Monitoring of and response to natural disasters is an issue of critical importance to Iran, and drives much of the nation's continued efforts to improve its satellite capabilities. Iran's participation here will likely involve sharing of their data with the broader network of member states.
The APOSOS is an initiative developed in order to improve space situational awareness (SSA) among member states. As the international space community continues to operate without a universal space traffic management infrastructure, individual organisations such as APSCO have undertaken projects like APOSOS to better inform member states of space asset locations and provide collision avoidance warnings. Similar to DSSP, Iran's involvement will likely take the form of providing additional data to augment current APOSOS information to member states.
An outgrowth of a meeting of the Asia-Pacific Workshop on Multilateral Cooperation in Space Technology and Applications (AP-MCSTA) in 1992, APSCO was originally manifested as a convention signed in 2004. Iran has been a member of the organization since its inception as an original signatory to the Convention of APSCO. It has since grown to be the largest multilateral and intergovernmental space organisation after the European Space Agency (ESA).
Written by Natalie Fuchs, SpaceWatch Middle East's contributing editor on all things Iranian space, science, and technology.
Original published at: https://spacewatch.global/2017/10/iran-announces-plans-join-two-apsco-projects/