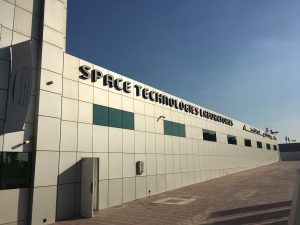 The Mohammed bin Rashid Space Centre (MBRSC) has launched its first science summer camp, under the title "Like a Scientist." The camp targeted students from grade 9 to 12 at UAE schools, who had the opportunity to explore how planetary scientists work through a series of interactive activities, workshops, and scientific experiments over a period of one week.
During the camp, students met the Emirates Mars Mission–Hope science team, and were taught about the mission's scientific objectives and the importance of the data gathered to study the climate on the Red Planet. The students also had a tour at the Space Technologies Laboratories and command room at the MBRSC facilities and enriched their knowledge about manufacturing and operating satellites.
Sarah Amiri, Deputy Project Manager, Science Lead of the Emirates Mars Mission–Hope at MBRSC said, ""Like a Scientist" is an initiative launched by the Centre to enhance interaction with school students and stimulate their interest in space science. They were able to explore this world, through a range of interactive and practical scientific activities."
"The selected activities enrich the students' experience and nurture a culture of exploration on what is unknown about space and planets," she concluded.
Original published at: https://spacewatch.global/2017/08/uaes-mbrsc-launches-first-like-scientist-camp/