As part of the partnership between SpaceWatch Middle East and Secure World Foundation we will occasionally be publishing selected articles from the organisation. Secure World Foundation envisions the secure, sustainable and peaceful uses of outer space contributing to global stability and benefits on Earth. The mission of the Secure World Foundation is to work with governments, industry, international organisations, and civil society to develop and promote ideas and actions to achieve the secure, sustainable, and peaceful uses of outer space benefiting Earth and all its peoples. Reproduced here are  Victoria Samson's views on "Insight – International Discourse, New Space Actors, and the Space Symposium" from May 1, 2017.
Every spring, the space community heads to Colorado Springs for the annual Space Symposium, run by the Space Foundation. This event, which reportedly had 12,000 participants this year, provides an excellent opportunity to hear updates on trends in U.S. and international space activities, covering civil, commercial, and security space issues. SWF staff also use it to cement relations with other members of the space policy community and leverage each other's professional contacts in order to carry out SWF's goal of promoting cooperative solutions for space sustainability and the peaceful uses of outer space.
The Space Symposium has become much more internationalized over the past several years. This year saw large delegations from Russia, China, and Germany, among other major space players. SWF was proud to once again be the sponsor of the reception for all the international participant. Open to all non-U.S. nationals attending the Space Symposium, the reception brought together over 300 attendees to discuss their common interests in space and look for opportunities to cooperate on future efforts. This tied into SWF's interest in taking an international approach to shared efforts to ensure the long-term sustainable use of space. Colorado Gov. John Hickenlooper gave opening remarks at the reception, indicating how much interest there is in Colorado and beyond to seek out international partners for space activities.
For the fifth year, SWF also co-sponsored a panel discussion on an issue relevant to SWF's mission. This year's lunchtime panel, "New Actors in the Space Domain," presented the challenges and opportunities facing new actors, as well as the issues and potential positive benefits that the growth in space participants poses to existing actors. Our goal was to point out that structures need to be in place to ensure that all can continue to benefit from access to and use of space over the long-term. The views of more established space players were represented by Mr. Pete Hoene, President and CEO of SES Government Solutions, and Ms. Audrey Schaffer, Director, Space Strategy and Plans in the Office of the Secretary of Defense; the perspectives of relatively recent newcomers to space were represented by Mr. Salem Humaid Al Marri, Assistant Director General for Science & Technology Sector of the United Arab Emirates' Mohammed Bin Rashid Space Centre, and Mr. Rich Leshner, Vice President of Government Affairs at Planet. The speakers discussed the importance of sharing institutional memory throughout the space community, developing norms for responsible behavior, using space for national development and domestic capacity-building, and how it's in  everyone's best interest to coordinate with other space actors. An audio recording, transcripts of remarks, and presentations can be found on our event page here.
At the panel, SWF also presented our new Handbook for New Actors in Space, which was officially released in February of this year. The Handbook represents SWF's efforts to encapsulate what a new actor would need to know to safely operate in space, while being sufficiently supported by domestic legislation, and remaining in accordance with international legal regimes on space activities. Although the intended audience for the Handbook was originally either new actors in terms of national agencies or the private sector (like university programs or commercial efforts); we have since learned that more established space actors have also found the Handbook to be useful. This publication is not intended to be an exhaustive documentation of everything one needs to know, but rather a guide to what a new actor should be aware of. As such, it is comprised of three sections. The first looks at the international legal regime that has built up around space activities; the second deals with the national regulation and policy needed to meet the international legal requirements and support the development of an indigenous space program; and the third looks at best practices and what norms have evolved to ensure the safety of on-orbit operations. A free PDF of the Handbook is available on SWF's website, and there is a limited number of hard copies for interested parties. A Kindle version is forthcoming as well.
SWF hopes that the Handbook for New Actors in Space and the discussions launched by our panel session and international reception will help build toward international consensus on the importance of responsible use of space for a predictable, safe, and sustainable space domain for all.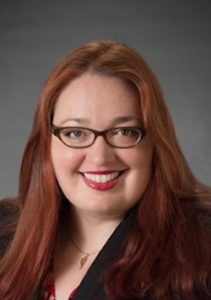 Victoria Samson is the Washington Office Director for Secure World Foundation and has nearly twenty years of experience in military space and security issues. Before joining SWF, Ms. Samson served as a Senior Analyst for the Center for Defense Information (CDI), where she leveraged her expertise in missile defense, nuclear reductions, and space security issues to conduct in-depth analysis and media commentary. Prior to her time at CDI, Ms. Samson was the Senior Policy Associate at the Coalition to Reduce Nuclear Dangers, a consortium of arms control groups in the Washington, D.C. area, where she worked with Congressional staffers, members of the media, embassy officials, citizens, and think-tanks on issues surrounding dealing with national missile defense and nuclear weapons reductions. Before that, she was a researcher at Riverside Research Institute, where she worked on war-gaming scenarios for the Missile Defense Agency's Directorate of Intelligence.
Known throughout the space and security arena as a thought leader on policy and budgetary issues, Ms. Samson is often interviewed by multinational media outlets, including the New York Times, Space News, and NPR. She is also a prolific author of numerous op-eds, analytical pieces, journal articles, and updates on missile defense and space security matters.
Republished with permission from: https://swfound.org/news/all-news/2017/05/insight-international-discourse-new-space-actors-and-the-space-symposium
Republished at: https://spacewatch.global/2017/05/spacewatchme-oped-insight/