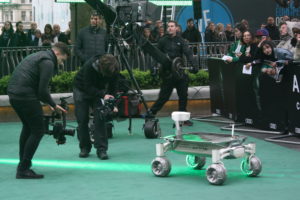 Over the past few years, space has had some notable moments on the Hollywood red carpet and we've seen films such as Gravity and The Martian do well at the box office. Here at SpaceWatch Middle East, we have been particularly excited by the new Alien movie, Alien Covenant, because it's a true tale of science fact meets science fiction.
The film features PTScientist's Audi Lunar Quattro, the first privately funded lunar rover that is set to travel to the Moon (for real) in 2018 as part of the Mission to the Moon.
The crew of the colony ship Covenant, bound for a remote planet on the far side of the galaxy, discovers what they think is an uncharted paradise, but is actually a dark, dangerous world. When they uncover a threat beyond their imaginations, they must attempt a harrowing escape. In its film debut, the Audi Lunar Quattro is an integral part of the Covenant mission and is deployed to help Faris (Amy Seimetz) navigate and assess the challenging, unknown terrain of a new planet.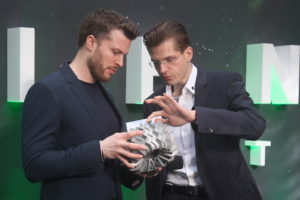 This is great exposure for Berlin-based PTScientists, who have been developing the rover for the last eight years. The Moon will represent its own series of unique challenges for the team, and their partnership with Audi and Vodafone is enabling them to overcome these hurdles using the company's extensive engineering experience.
The Audi Lunar Quattro comprises some notable features such as 3D printed wheels, a 4-wheeled electrical drive chain, tilting solar panels, rechargeable batteries and science-grade HD cameras. The two rovers will deploy a series of technological payloads that will assess new ways of optimising space exploration.
The PTScientists Team expects to fly two lunar rovers on its ALINA spacecraft (Autonomous Landing and Navigation Module) aboard a SpaceX Falcon 9 rocket, and to deploy at the Apollo 17 site, where the last lunar rover (LRV) on the Moon is still parked to this day.
Good luck to PTScientists with this exciting and fascinating project. We will be watching developments closely.
Want to see more?
Original published at: https://spacewatch.global/2017/05/ptscientitsts-alq-hits-hollywood/