Mission Criticality: The Satellite Solution and the Humanitarian Crisis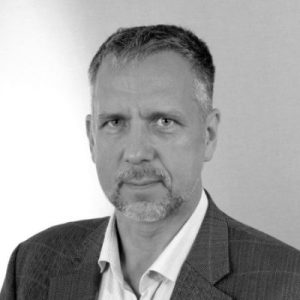 Next week, the CABSAT event will begin in Dubai. SpaceWatch Middle East will not only be attending but our Editor, Torsten Kriening, will also be moderating a special panel at the GVF Satellite Hub. The subject is close to our hearts. It is entitled 'Mission Criticality: the Satellite Solution and the Humanitarian Crisis'.
Communication is absolutely critical in any humanitarian crisis, but nothing like satellite can re-instate communications in the immediate aftermath of a disaster. Satellite can connect where other communications solution cannot. This panel will explore the ways in which satellite is a key enabler in times of crisis, facilitating life saving connectivity and connecting those who are displaced from everything they know with their loved ones.
We have covered, quite extensively, the impact of satellite in crisis situations. On this panel, we want to talk through the challenges that NGOs themselves face in humanitarian crises and what their requirements and expectations are. We will also discuss, with key industry players, the role that satellite technology is playing through ground terminals and equipment, mobile satellite devices and services, earth observation and training of humanitarian workers. Our panellists will be:
Abdul Aziz Al-Feel, Regional Director MENA, Enterprise Business Unit – Inmarsat
Andrew Burdall, Senior Vice President, Enterprise & Emerging Markets – SpeedCast
Koen Willems, Market Director for Government & Defence – Newtec
Zahed Zaheer, Senior Director of GMPCS Affairs – Thuraya
If you are visiting CABSAT this year, and even if you're not, we want to reach out to you to ask you what YOU would like to know about satellite and its use in humanitarian situations. If you have a burning question you would like to put to our panel, please send us your question to [email protected]
If you are a NGO and interested to get input from this panel, it would be great if you can answer these short questions for us:
What are the 3 top requirements that would improve your humanitarian work (from the space industry) ?
How can civil society better support your mission?
How can the satellite operators and the vendors better support your mission?
Join us on 22 March from 4.15pm-5.15pm, in Hall 8. We will be delighted to welcome you!
Original published at: https://spacewatch.global/2017/03/gvf-satellitehub-at-cabsat-2017/