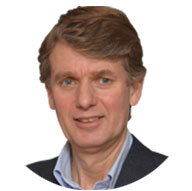 In the latest in the series of SpaceWatch Middle East interviews, we spoke with Petter Amundsen on VSAT interference. 
Mr. Amundsen founded Verisat Solutions AS and SatGuard AS, which were acquired by Kratos last year. At the Satellite 2016 conference in Washington, D.C., Verisat was named Technology Company of the Year for 2015 by Via Satellite Magazine in its annual Excellence Awards. Mr. Amundsen is now the General Manager of Kratos Norway that will become a new Centre of Excellence in VSAT Management Technologies. He has worked in the satellite industry for over 25 years, first with TSAT AS then with Nera SatCom before founding VeriSat in 2002. Two years ago, VeriSat launched the VSAT interference monitoring solution SatGuard, representing a paradigm shift in how VSAT interference is monitored and managed. Kratos Norway will continue as a leading provider of VSAT technology to the Kratos product family including Monics for RF monitoring and interference mitigation.
How big of a problem is VSAT interference?
Today, VSAT systems cause approximately 40% of all interference, and are responsible for 50% of the downtime according to the Satellite Interference Reduction Group (IRG). In the Middle East, North Africa (MENA) region, harmful interference incidents reached a peak in conjunction with the Arab Spring and political situation. In 2012 intentional RFI accounted for 24% of all interference issues in the region. The number is expected to   grow exponentially with the advent of mobility applications, among others. The pressure on reducing total cost to meet the growing demand impacts VSAT equipment quality, as well as the installation procedures and installation time.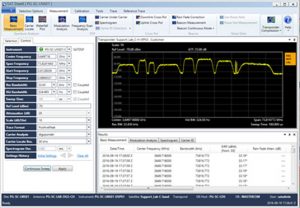 What do you mean by installation procedures and their impact on performance quality?
Satellite network operators no longer supervise or police each VSAT installation, to the degree that they did in the past, mainly due to the cost and workload implications of such a procedure. The lack of supervision allows incorrectly installed terminals to be set into operation because of untrained staff, ambiguous assembly options, poor mechanical antenna pointing adjustments, faulty cabling, incorrect mounting of connectors and failure to follow installation procedures. A fundamental part of the problem is that, even if installed incorrectly the VSAT generally operates perfectly well, masking interference issues.
Why is VSAT interference so hard to identify?
There are a number of reasons. The sheer number of VSATS increases the difficulty in isolating the offending terminal(s). Additionally, a major challenge is that VSAT terminals operate in TDMA mode where many terminals share the same frequencies. This means that in the case of interference caused by one or a few terminals, it has been virtually impossible to determine which terminals are causing the interference, as there was no method to identify the interfering VSAT. Also, open standards have been less prevalent for satellite communications.
How are operators dealing with this?
Not very well. Some vendors have developed proprietary solutions to the challenge, but the downside is that they normally will only work in certain situations or with that vendor's equipment.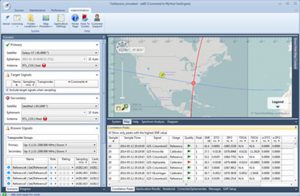 What are some of the approaches they have employed?
As I said, many approaches are proprietary but oftentimes the solution has been to isolate terminals in groups or one by one, until the interfering terminal was found. The result was that interference could continue for weeks, months or even years, and resolving this problem is extremely time consuming for operators.
What about existing interference detection products?
Today's signal management tools perform RF characterisation, yet provide only limited insight into the VSAT networks with no actionable intelligence to resolve the interference effectively.  But, new capabilities such as SatGuard from Kratos can scan, identify, locate and resolve interfering VSAT terminals in minutes.
How does SatGuard differ?
SatGuard measures the level of interference for VSAT terminals and can identify the source by the VSAT terminal ID. Similar to a Carrier Identification Code (CID) that is installed in a signal, a VSAT terminal ID is installed at each VSAT. SatGuard automatically and quickly determines the VSAT terminals causing the interference by extracting the  terminal ID from the operational link bursts, synchronising the operational and interfered link, determining the interfering bursts and correlating the information to determine the terminal ID causing the interference.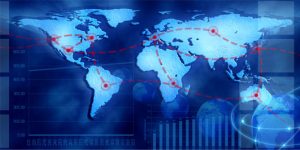 So, SatGuard interacts with the VSAT network to identify the interfering terminal(s)?
No, SatGuard operates totally independent of the VSAT network. No interaction with the VSAT hub is required to determine the interfering terminal IDs. SatGuard supports open standard VSAT technologies such as DVB-RCS/RCS2 along with major proprietary VSAT technologies and SatGuard can be adapted to specific VSAT technologies at request.
How will this benefit operators?
It enables satellite operations to be optimised for maximum business results. Operators can accelerate troubleshooting by identifying interference caused by VSAT terminals in minutes instead of weeks and months. Additionally, workforce productivity can be optimised and costly staff time spent mitigating VSAT interference events reduced.  The bottom line is improved customer satisfaction via better quality of  service (QoS) for your customers and minimisation of high contract penalties and SLA credits for you.
SpaceWatch Middle East thanks Petter Amundsen, General Manager of Kratos Norway, for the interview.
Global VSAT Forum and Kratos will hold a panel on this subject: Ending VSAT Interference at Satellite 2017 on March 8, 2017
7:30 A.M. – 9:00 A.M.. To register follow the LINK
Original published at: https://spacewatch.global/2017/02/spacewatchme-interviews-petter-amundsen-kratos-norway/