In August 2016 the Serbian Office for Space Sciences, Research and Development (SERBSPACE) was established in Belgrade, Serbia. It is registered as a Non-Government Organisation (NGO) in Serbia.
SERBSPACE's goals are development of Serbian space sciences, improvement of research and development relating to space, cooperation with national and international universities, associations, space agencies and companies, and organization of training, conferences and other space related activities.
In particular, SERBSPACE will:
1) Organise scientific and professional meetings, conferences and other educational events relating to space science, solely or jointly with national and international organisations and associations;
2) Cooperate with domestic and international universities, schools, and scientific associations relating to space sciences;
3) actively participate in space science promotion with special regard to space law, policies and regulations;
4) actively participate and provide professional help to participants involved in national and international competitions relating to space science;
5) gather professional and scientific literature related to space science;
6) actively improve educational and professional level of members of the associations;
7) improve cooperation with international associations and actively participates in projects, meetings, and conferences, and;
8) actively raise awareness about the importance of space exploration, development and the application of space science.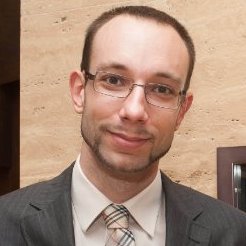 SERBSPACE is run by Milan Mijović, one of the Founders and the President of SERBSPACE. He graduated from the Law School of Union University, Belgrade, where he earned BA and MA degrees in Law. He is currently enrolled as Ph.D. student at the Law School of Union University. His doctoral thesis questions problems relating to property rights in space, the Moon and other celestial bodies, and is the first space law related thesis in Serbia. His plans are to introduce more detailed regulations regarding property rights outside the Earth, in order to establish an organised legal system. Milan began researching space law in 2012, when he participared in a competition organized by his Law School for best essay on a topic in transportation law. After Milan won first prize for his essay on the topic "Legal Aspects of Space Traffic," and following the publication of his work in the legal journal of his law school, he became determined to pursue a carrer in space law. Since 2013, he is an active member of the Space Generation Advisory Council (SGAC), and is a SGAC National Point of Contact for Serbia.
In 2015 Milan received an Emerging Space Leaders Grant which allowed him to participate in IAC 2015 held in Jerusalem, Israel, where he presented his paper relating to property law in outer space. At the beginning of 2016, his law school published his work entitled, "Private ownership in Outer space – Still waiting?" During 2015 and 2016, he acted as a Faculty advisor to the Serbian Manfred Lachs Space Law Moot Competition team. At the beginning of 2016, his law school elected him as a teaching assistant for space law, being the first position of its kind in Serbia. Milan is also a member of the International Institute of Space Law.
This year Milan has received UN funding for the upcoming IAC 2016 in Guadalajara, Mexico, where he will present his work relating to the establishment of space agencies in developing countries.
The website for SERBSPACE is: www.serbspace.rs
Original published at: http://spacewatchme.com/2016/09/serbian-office-space-scieneces-research-development-founded/