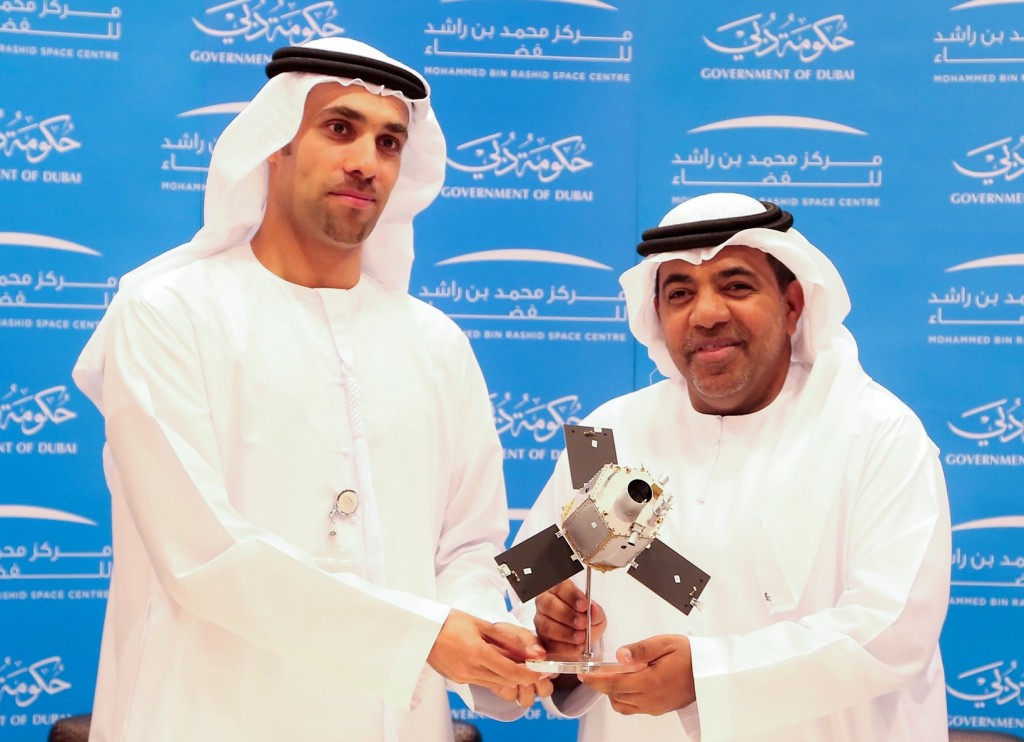 The Mohammed Bin Rashid Space Centre (MBRSC) and Abu Dhabi Airports signed a Memorandum of Understanding (MOU) on September 8 in a move to facilitate the exchange of information and data. This cooperation will extend to knowledge and experience transfer as well as and human resources development.
According to the MOU, MBRSC will provide Abu Dhabi Airports with space imagery services, including patched multi-spectral and panchromatic space images captured by MBRSC's DubaiSat-1 and DubaiSat-2. The images and data will be used to determine Abu Dhabi Airports' current and future requirements in terms of imagery and space applications. This includes remote sensing applications and geographic design and analysis
The MOU was signed by Salem Humaid Al Marri, Assistant Director General for Scientific and Technical Affairs at MBRSC, and Ahmad Al Haddabi, Chief Operations Officer at Abu Dhabi Airports.
MBRSC is a Dubai Government entity aiming to promote scientific innovation and technology advancements in the UAE. The centre is responsible for all projects related to satellite technology and applications.