written: Torsten Kriening, 30 January 2020
This shall help you to edit and process an interview on OTTER.AI:
1. -> go to OTTER.AI homepage and sign in with the credentials provided / or your own -> from here you can insert content to transcribe OR you go to the menu area on the left site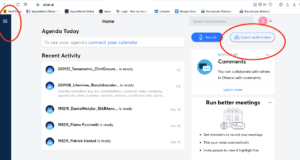 2. when the menu expands you go to MY CONVERSATIONS and select the one you like to work with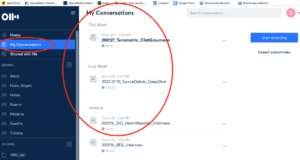 3. you will see the current version of the transcribed text. You can listen to the interview while editing by pressing the EDIT and PLAY button. Also you can tag the different speakers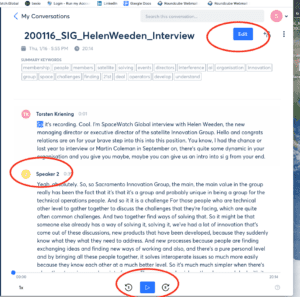 4. when editing the background changes – don't forget to save it with the DONE button. The text will align with the speech automatically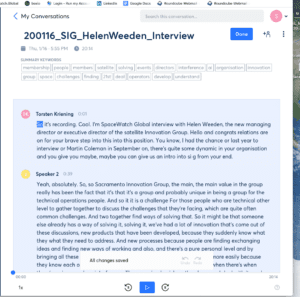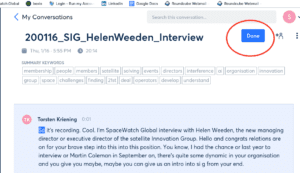 5. if the basic editing is done and you will process that to WORD, go to the 3 dots at the right upper end and press them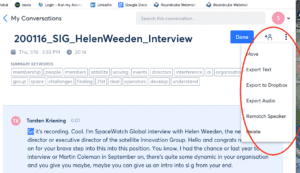 6. -> select the DOCX format to save it as word document for further editing and approval.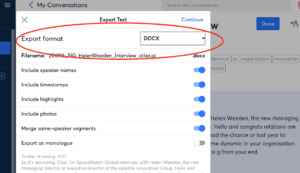 For any question, don't hesitate to ask us or send us an email to [email protected].