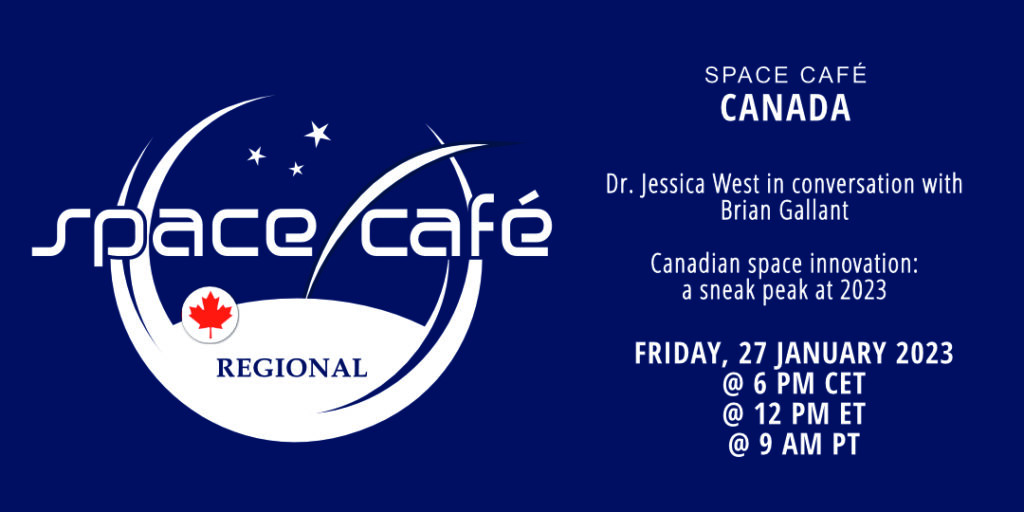 This Space Café Canada will feature Brian Gallant, CEO of Space Canada , an industry association representing Canada's space innovators, allied industries, and ecosystem to convey the value of space technology, research, and investment to domestic and international audiences, in conversation with Dr. Jessica West, Senior Researcher at Project Ploughshares and a friend of SpaceWatch.Global.
Canadian space innovation: a sneak peak at 2023
From robotic arms and lunar missions to spacemedicine and monitoring greenhouse gases, Canadian industry is innovating newtechnology and data applications for a global economy increasingly integratedwith outer space.
This episode of Space Café Canada will featureBrian Gallant, CEO of Space Canada, an industry association representingmembers from start-ups to global companies that are leading Canada's journeyinto the 'New Space' economy. With a political career that includes Premier ofNew Brunswick and ministerial responsibilities for innovation and genderequality, a professional background in corporate law, and cross-sectorexpertise in cybersecurity, Brian is uniquely placed to reflect on what spacemeans for Canadian industry, and the technology innovation and values thatCanada brings to this burgeoning global sector.
Join us for lively discussion of thechallenges, opportunities, and future of Canada's space industry including a sneak peak at key moments ahead in 2023.
The audience will have an opportunity to ask questions in dialogue with Brian Gallant.
SpaceWatch.Global is a Europe-based digital magazine and portal for those interested in space and the far-reaching impact of the space sector.
This Space Café WebTalk will be conducted in English on Friday 27th January 2023 at 6 pm CET, 12pm ET, 9am PT.
Reserve your place today.