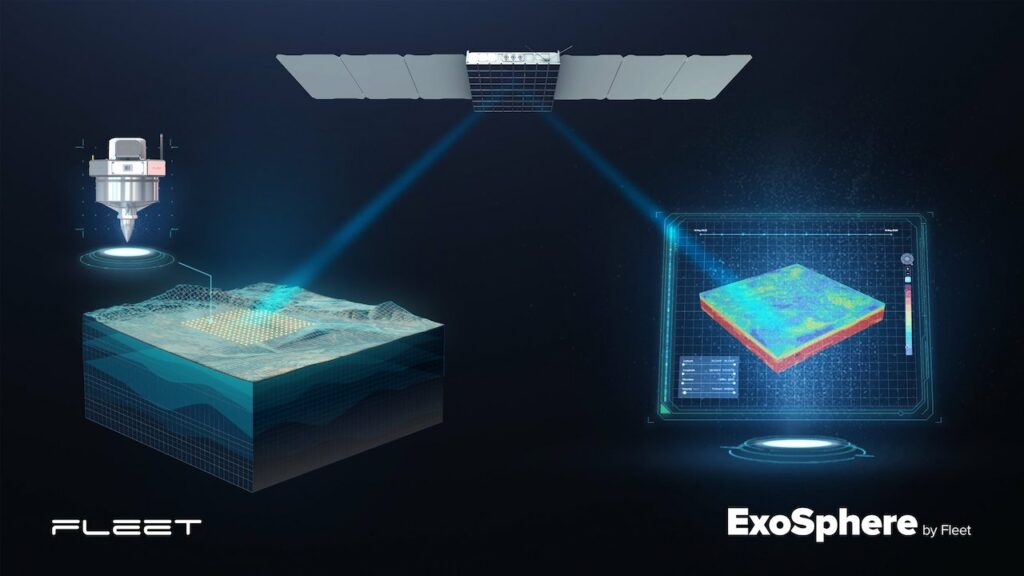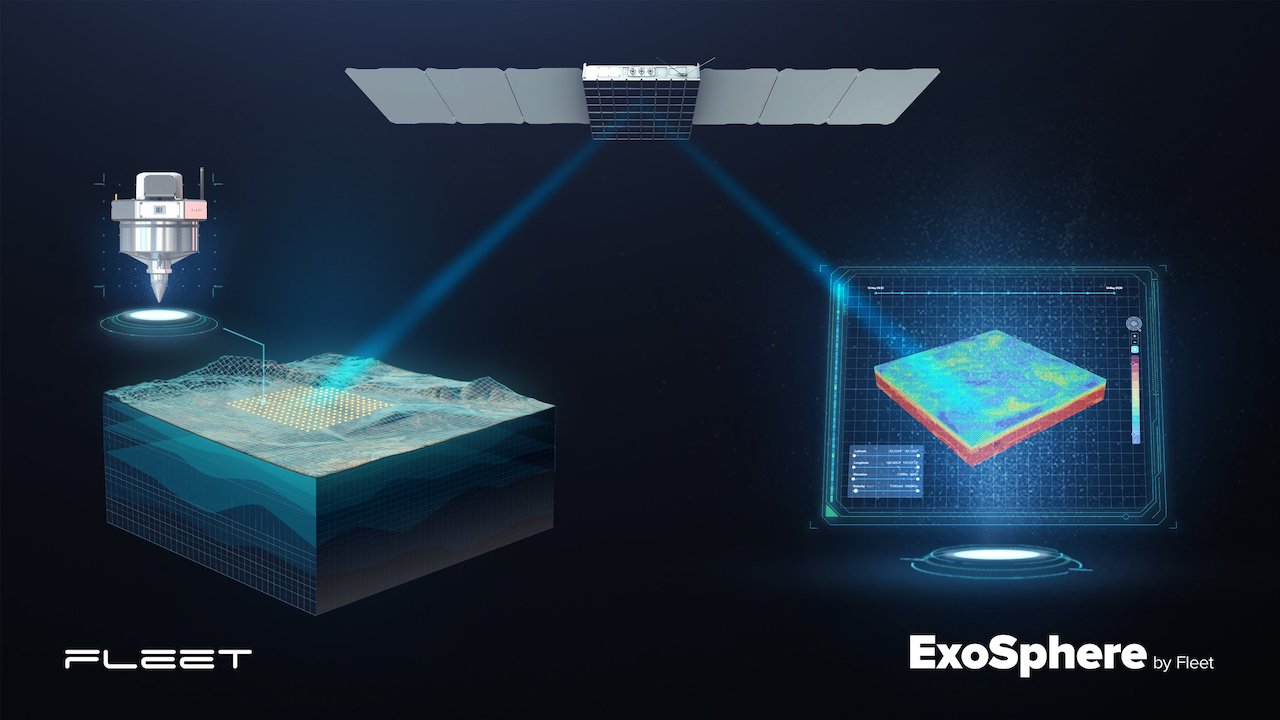 Edinburgh, 12 January, 2023. – Connectivity company, Fleet Space, announced the first deployment of its ExoSphere satellite-based mineral exploration system in Africa, in partnership with Resonance Frequency Exploration Group (RFEG). Under the licensing and technology cooperation agreement of December 2022, Fleet will supply its Geode portable sensors to collect subsurface data.
The Geode sensors utilize Ambient Noise Tomography (ANT) technology for data collection. This data is then beamed to the low Earth orbit ExoSphere satellite constellation and then relayed to computers to generate detailed 3D subsurface maps.
ExoSphere will complement RFEG's XPLR remote-sensing mapping-analysis technology as part of RFEG's Mineral Resource Estimate project. Data from both sources will be cross-referenced, increasing the likelihood of finding new mineral deposits more quickly and more accurately, Fleet said. The combination of Fleet and RFEG's systems will help mining operators to streamline drilling to areas where considerable deposits exist.
ExoSphere's Geodes are light and non-invasive, operating without the need for explosives or vibrating trucks to collect subsurface seismic data. Fleet claims, this substantially reduces costs, logistical issues and environmental disturbance.