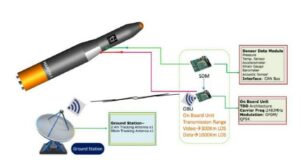 Edinburgh, 17 September 2021. – In another blow to a small sat launcher, TiSpace's Hapith I rocket has failed to launch for the third time from Whalers Way site in Southern Australia.
The rocket caught fire on the pad but was contained and extinguished by Country Fire Service crews on the scene, the Taiwan-headquartered company said. No one was injured during the incident.
The first attempt on Friday last week was aborted due to bad weather and the one this Wednesday was terminated due to a systems fault. An internal fault during ignition caused the 10-metre, two-stage sub-orbital rocket to catch fire, Southern Launch said. TiSPACE wanted to test its hybrid propulsion systems during the rocket launch.
The third failure comes after environmentalists raised concerns on the potential impact of the site to threatened bird species. Southern Launch is currently awaiting approval to build two permanent launchpads at the Whalers Way site for regular satellite launches.
Southern Launch planned to gather noise and vibration data during yesterday's launch to determine the impact of future rocket launches on wildlife.