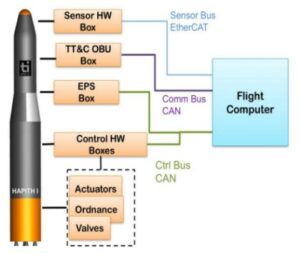 Edinburgh, 25 August 2021. – The federal executive Government of Australia has given regulatory approval for tiSPACE to launch their rocket from the Whalers Way launch site, the Government announced. The Taiwanese company will launch its rocket from the newly licensed launch facility in South Australia later this year. tiSPACE will conduct a test flight of its Hapith I rocket from the Whalers Way Orbital Launch Complex, operated by Southern Launch.
The launch permit reinforces Australia's presence in the space sector and will help position the country as a future launch destination. It will also create new jobs across multiple industries and support economic future through investment, innovation and technologies Minister for Industry, Science and Technology Christian Porter said.
tiSPACE is considering bringing manufacturing of complete rocket systems to Australia. The Whalers Way launch site will initially support a test launch for up to three 10-metre, two-stage, suborbital rockets. During these launches data on environmental impacts will be collected to assist in determining the site's viability. The date for the launches will be determined by tiSPACE and Southern Launch.
Since 2018, the Morrison Government has invested more than $700 million in the civil space sector. The plan is to grow the sector to $12 billion and add another 20,000 jobs by 2030 under Advancing Space: Australian Civil Space Strategy 2019-2028. A technical roadmap is to follow in the near future to explore Australia's launch market opportunity.