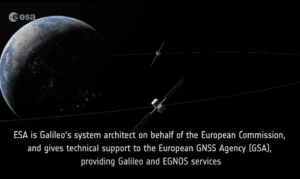 Paris, 31 May 2021. – The European Space Agency (ESA) has signed the contracts with Airbus and Thales to build the next generation of Galileo satellites for €1.47 billion, ESA said.
"Following an intense process of open competition", the contracts have been awarded to Thales Alenia Space Italy and Airbus Defence & Space Germany to create two independent families of satellites amounting to 12 Galileo Second Generation satellites in total, the agency said.
These Galileo Second Generation (G2) satellites will revolutionise the Galileo fleet, joining the 26 first generation Galileo satellites in orbit today plus the 12 'Batch 3' satellites currently in production and testing. The first launch of these Batch 3 satellites will take place later this year.
The European Court of Justice rejected last week a request from German OHB Group to cancel the contracts, backing ESA's decision earlier this year for Airbus and Thales.