by Dr. Lorenzo Scatena is Secretary General of Fondazione E. Amaldi, Italia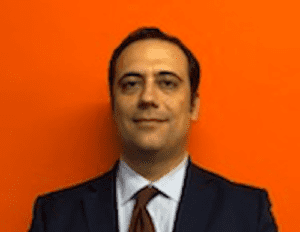 On 26 August 2020, SpaceWatch.Global Editor in Chief Markus Payer started a dialogue about the next generation ESA here. We reached out to representatives in all ESA member states and beyond to get their feedback on that topic. Here we publish their perspectives. 
How does the change of ESA DG affect ESA's near-future direction?
Next ESA DG will bear a challenging role in a fast-changing world that is everyday more aware of the role and potential of space either as a stand-alone sector but also as a comprehensive sector of embeddable technologies available for several market sectors. The main ESA objectives for the next three years have been defined during the ESA Ministerial in November 2019 that saw a record funding for European space investments. In this sense, the first challenge for next DG would be to carry out the mandate with ongoing policy guidelines within which ESA develops the European space programme. In terms of impact, I hope that the change of ESA DG will boost the initiatives related to smallsats to see European technologies and capabilities emerging worldwide and to provide a political guidance in defining a European strategy on the development of broadband constellations as a key to reinforce the launcher and satellite industries as well as to reinforce its international role in defining regulations and standards related to such constellations. In the near-future, I see an Agency able to head off the needs and ambition of the European space and non-space industry by reflecting these needs in the technical and political work in order for Europe to have sufficient autonomy and competitiveness.
How would you like to see the new DG make ESA more globally competitive?
I believe that Europe, through the European Space Agency, does play a pivotal role worldwide although there are different initiatives that could boost its position. Space is not only technological advancements and leadership but also industrial policy and geopolitical strategy. On the one hand, we are becoming dependent on satellites and their data due to the increase of applications deriving from satellite positions systems, earth observation imageries as well as the telecommunications services. This means that the overall space infrastructures, from launchers to the ground-based instrumentation, and the value chains needs to be preserved and developed. The Galileo, Copernicus and GovSatCom programmes need to be strengthen through adequate financing and a European space governance redefined focusing on a European industrial policy that makes space one of its priorities. On the other hand, I expect ESA to add the political weight which we need in order to tip the balance in favour of more comprehensive recognition of decisions by also playing a role in the Sino-American rivalry in the space sector. The development of strategic industrial capacities as well as a political role in international space affairs would enable ESA to take its place at the forefront of the New Space Economy, while renewing the United States of Europe goal with a realistic and ambitious space project.
How can we get more private sector, and in general, people involved in Space in Europe?
From my professional experience as Secretary General of Fondazione E. Amaldi, the very first and among a few examples of PPP, I would like to see ESA adopting a new approach in public space procurement by not only supporting the development of commercial services but also by becoming anchor customer and investor when needed. Innovative public-private partnerships would promote the entry of new private actors thus maximising the efficiency of public spending as well as attracting private investments. This approach, adopted already in the US and China, is bearing its fruits in the New Space Economy while in Italy, as well as in Europe, we still lack a competitive ecosystem independent from only public procurement. The creation of value from space activities dwells in the creation of commercially viable solutions interesting for the private sector and for the private investors. The first aspect, i.e. make space interesting for the non-space private sector, is based on the boost of technology transfer and open innovation policies to stimulate the engagement of companies and institutions which are not aware of the benefits that space services and products can bring. The second one is consequential and will support innovative ventures not only in the start-up phase but also in the scaleup and growth phases in which ESA could play a pivotal role with the support of private actors.
What areas of exploration and R&D should the new DG push for?
Investments in space exploration allow to reach technology advancements on Earth at a fast pace. I thus believe that research in health, robotics and medicine are the key sectors in which a push is needed. Understanding health problems associated with aging and sedentary lifestyles through important scientific experiments on the ISS, developing sensors, improving mobility and programming by implementing the outcomes of space robotics missions in performing risky surgical procedures are just some examples of the concrete take away from space exploration and its value added in our everyday life. Next to it we don't have to forget the role of satellite data for which research and development is paramount to grant innovative solutions to overcome our need of working and leaving long distance or overseas, talking on cellular phones or monitor signs of climate change, such as melting ice and rising waters.
When will we see the first European human mission to the Moon?
The ESA's Heracles mission planned in mid-2020 as well as the Artemis programme of NASA are examples of how the business models within the space sector are changing and evolving and will serve as a test for the market in the transportation services to the Moon as well as a means to bringing many more actors to this off-world stage.  I believe that a possible date to seeing the first European on the moon would be in 2030.
Dr. Lorenzo Scatena is Secretary General of Fondazione E. Amaldi, where he previously served as Managing Director. He is the conceiver of the first Italian Venture Capital Fund for the Space sector "Primo Space" and Ambassador of the ESA Space Solutions Network, managing the Business Applications and Incubed+ Programmes in Italy. From 2008 to 2019, He served as Director General of Research Consortium Hypatia deepening his background in technology transfer. Founder and CEO of Teseas Srl, He is mentor and founder of tech-accelerators and start-ups. He is author and co-author of several scientific articles and registered seven patents in the field of advanced manufacturing.