By Daniel A Porras*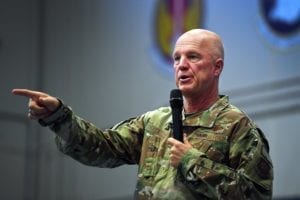 The US and Russia just met in Vienna for the Space Security Exchange, a bilateral discussion between two of the world's biggest space-military powers, to discuss what might be done about growing space-security threats. This comes amid considerable turmoil in space politics, as the US and UK have just accused Russia of testing a "space weapon", the US continues to adopt more aggressive policies on military space operations, and other countries begin pursuing anti-satellite capabilities for the first time. As my colleagues and I argued in a recent UNIDIR publication, these are signs of an arms race taking place, and space systems will play a considerable role. In this context, bilateral discussions among the Russian and the Americans on space security were greatly welcomed.
However, reports of the talks indicate that not much was accomplished over a total of 13 hours. Indeed, the Russians and Americans remained unmoved on one of the oldest debates in space security: legally binding treaty versus voluntary measures. The Russians and Chinese have been proposing a treaty on the prevention of the placing of weapons in space for two decades, a legally binding instrument with concrete obligations for signatories.
The vast majority of the world supports a treaty, as is evident from the UN General Assembly vote to form an expert group on elements of a legally binding instrument. However, "western" space faring nations and space actors (commonly known as the Western European and Other Group, and includes the likes of the US, Canada, Australia, Japan as well as European countries) do not see a treaty as being possible (because it's hard to define a "weapon in space" and, allegedly, because it would be difficult to verify).
In this case, the WEOG countries propose voluntary norms of behavior, standards of conduct that are voluntary at the international level but can become legally binding when implemented at the national level. The debate over legally binding versus non-legally binding has been going on for years, with little progress in the space-security realm.
The divide in views was most apparent during the consultations on the European Union's proposed draft International Code of Conduct for Space Activities, when many States felt unconvinced by the lack of inclusivity in developing a text. While there were few substantive objections, many simply felt that the EU was simply not listening to the views and concerns of other countries.
A persistent debate
This debate will likely persist in any further discussions on space security and on the UN agenda item Prevention of an Arms Race in Outer Space (PAROS). Russia and China will want legal assurances that the US will not use space as a medium for attacks on their strategic deterrence (i.e. nuclear weapons), and the US will not wish to tie itself to a legal agreement when it believes that Russia and China will cheat on their obligations. The result will be a continued impasse, with a small number of actors holding firm to their positions and much of the rest of the world sitting by on the sidelines, waiting for a break in the deadlock. Something that hasn't looked likely for over 20 years.
However, there could be a way forward, even if it is just a small one. In recent years, a number of WEOG countries have at least shown signs that they would be willing to discuss legally binding instruments provided that the political/technological conditions were right. Participation by numerous Western countries, including the US, in the recent UN Group of Governmental Experts on PAROS  (GGE) is proof that States are at least willing to entertain the idea, even if it's highly unlikely to produce a result.
Most countries that are not space actors per se have shown a willingness to support nearly any proposal on space security, including voluntary ones, provided it is a serious effort that major space powers will honour sincerely. As proof of this, one can see the overwhelming support shown for the annual UN General Assembly Resolution on Transparency and Confidence Building Measures. In this context, perhaps a show of good faith could be the breakthrough we are all looking for.
Voluntary measures
Many experts, including this one, have argued that voluntary measures can be a meaningful first step in strengthening the international framework on space activities, with the operative phrase being "first step". In a perfect world, it would be wonderful if we could adopt a treaty that ensured that all satellites would be used for peaceful, non-harmful activities. It would be terrific if we could have a verifiable legal regime that forbids attacking satellites or disrupting space services.
Unfortunately, the conditions do not presently exist for such an agreement, and that's okay. We can take steps towards creating those conditions. The adoption of voluntary, non-legally binding measures could be such a step. In other words, a treaty could be the ultimate long-term goal, but voluntary measures are an immediate, short-term solution. By taking this position, Western countries could help give those States that want a treaty tomorrow a reason to support voluntary measures today.
To prove their sincerity to all those States that do want a treaty, WEOG countries should offer to include a paragraph in any future voluntary measures on space security that reads like:
WITH A VIEW towards creating the conditions necessary for the adoption of a legally binding instrument on PAROS…
 Or
RECOGNIZING the need to create the conditions for the strengthening of the international legal framework on conflict in space…
The formulation can be done in many broad, expansive ways that does not commit any of the WEOG countries to anything other than considering possible legal options at some undetermined time in the future. Those options could come in many forms, shapes or sizes. And the conditions for such a debate might not come for another hundred years.
But what such a gesture could do today is at least demonstrate that WEOG States acknowledge that a legal instrument is the preference of most of the world, and that they value such an opinion. Even this simple, largely speculative gesture could go a long way towards building global support for a resolution on voluntary measures related to space security, as well as safety.
Given that there are no other rules on best practices in space, a multilateral resolution with even near-universal acceptance would go a long way towards establishing norms of behaviour. Such support could be had for a very small price. This approach would not only be useful in gaining the support of non-space actors, but also Russia and China.
As Russia and China continue to push for their proposed draft treaty, it is likely that there will be efforts to continue the work of the GGE on PAROS, which was unable to reach consensus during its last meeting. If WEOG countries were to acknowledge that the legal approach has merit, despite disagreeing on the substance, it might go a long way towards bringing Russia and China onboard for short-term voluntary measures. Such give and take is, after all, what negotiations are all about.
*The views expressed here are those of the author alone. They do not represent the views of his current or previous employers.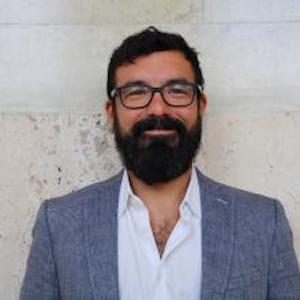 Daniel Porras is the Director of Strategic Partnerships and Communications at the Secure World Foundation. Previously, Mr. Porras was the Space Security Fellow at the UN Institute for Disarmament Research, where he focused on political and legal issues surrounding space security. His main focus has been on the progressive development of sustainable norms of behavior for space activities. Mr. Porras conducted research on the emergence of new technologies and approaches to strategic stability in outer space. He was the resident technical expert for multiple UN bodies working on space security issues, including the Group of Governmental Experts on the Prevention of an Arms Race in Outer Space. Mr. Porras' areas of expertise include international space law and policy, emerging technology threats, international law, and political science.