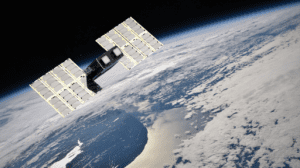 Kepler, a developer of next-generation satellite communications technologies, and Exolaunch, a rideshare launch and deployment solutions provider, signed a launch agreement for two of Kepler's 6U XL satellites. Under the contract, Exolaunch will provide launch, mission management, integration and deployment services to Kepler's satellites on a Soyuz rideshare mission, targeted for launch in September, 2020. With Exolaunch providing a quick turnaround for launch and deployment, Kepler now continues its rapid constellation development ahead of its 2020 launch plans.
Kepler's two new satellites are important installments of the company's development and demonstration platforms, and both carry a high-capacity Ku-band communications system and a prototype IoT payload. The satellites will deliver additional capacity for Kepler's Global Data Service and a technology demonstration platform for Kepler's narrowband connectivity solution for Internet of Things devices.
The satellites will be deployed into orbit with the EXOpod, Exolaunch's advanced cubesat deployer, that has delivered 80 cubesats into orbit to date. Exolaunch produced a custom-tailored 16U EXOpod to accommodate Kepler's 6U XL satellites. Because of the EXOpod's ease of operation and flexible design, Kepler's engineers were able to successfully integrate both satellites at the company's facilities in Toronto with virtual support from the Exolaunch team.
Kepler and Exolaunch worked effectively together on this integration in a remote setting due to the current travel restrictions. The satellites will be delivered to the launch site in Russia, where Exolaunch will conduct a launch campaign and integrate the satellites on a Soyuz launch vehicle.
Jared Bottoms, Director of Space Systems at Kepler, said of the launch partnership: "Exolaunch continues to show growth and innovation in launch solutions and is accommodating to the rapid shifts and changes that often accompany our work as a new space company. They demonstrate several qualities that are important when we consider launching our assets, and the combination of both deployment and launcher integration brought in by Exolaunch is something we can trust. We look forward to a successful partnership with Exolaunch, and a successful deployment of Kepler's satellites."
Jeanne Medvedeva, Commercial Director at Exolaunch, commented further on the upcoming launch plans: "Exolaunch looks forward to working with Kepler to support its mission to eliminate global gaps in connectivity. With the launch of two more satellites, Kepler's Global Data Service capabilities will expand significantly and improve the economics of movement of data.
Our team is ready to utilize our launch expertise and deployment solutions to ensure smooth deployment of Kepler's satellites into orbit. In light of recent global challenges, we are especially proud of this opportunity to continue our mission to provide our customers with regular access to space."
Kepler's satellites are a part of a September Soyuz rideshare mission that is manifested by Exolaunch to realize the launch plans of its international small satellite customers. The mission is named Wanderlust, Desire To Travel, which symbolizes both: the ever-increasing importance of sustainable access to space for small satellites and longing for travelling which was recently restricted.
Exolaunch has excellent heritage flying international customers on Soyuz; in summer 2019, it launched its largest smallsat cluster to date: 29 satellites from the Vostochny Cosmodrome. On this mission, Exolaunch will deploy a cluster of 15 smallsats into a sun-synchronous orbit for its customers from Europe, the UAE, Canada and the USA. The company is set to provide its market-leading separation systems – EXOpod for cubesats and CarboNIX for microsats – as well as its EXObox sequencers, to ensure timely deployment of small satellites into their target orbit.