By Talal Al Kaissi
How things began, and where they are now: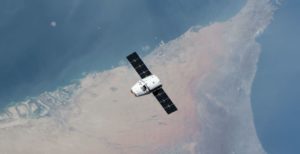 The United Arab Emirates (UAE) has long looked to space as a domain we would like to make a meaningful contribution to for a variety of reasons. A meeting between our late founder and President Sheikh Zayed with the Apollo 17 crew in 1976 signaled a defining moment for the UAE. the astronauts had just returned from the Moon and presented him with a UAE flag that they had taken with them. Sheikh Zayed's questions to the astronauts focused on the intricacies of what the benefits of space to humanity are, and how in particular our region can benefit considering the harsh environment we live in. This was only a few years after the UAE was formed in 1971, but a seed was planted in the minds of our leadership from that point onwards. Years later, this led to the introduction in the UAE of satellite telecommunications, then satellite manufacturing, followed by the establishment of the UAE Space Agency in 2014 with an announcement of a Mars Orbiter named "Hope" which was completed six years later and sits on a launch pad in Japan today, despite the logistical challenges posed by a global pandemic and will be launching in July of 2020.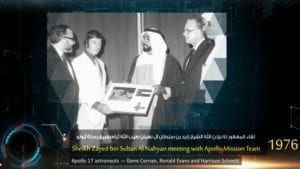 In September 2019, the UAE also sent its first astronaut to the International Space Station, making Hazzaa Al Mansoori the first Arab to visit the orbiting laboratory. This human spaceflight component is part and parcel with our effort to grow our capabilities in space and take things to the next level. There is also an unquantifiable, yet profound, inspirational value and impact to the youth with such a program, which we hope also has a spillover effect regionally to inspire and encourage more young people to take up STEM education.
What makes the UAE program unique:
It is fairly uncommon to find a space exploration program which at such a young age has a Mars mission, Astronaut program, and several other space activities including an Investment Promotion Plan enabling the development of an economic ecosystem.
It is important to note, that there is also a very innovative model and approach which was adopted to design a forward looking regulatory regime. Furthermore, a National Space Policy, National Space Strategy, and National Space Law, was put in place, all taking into consideration the quick pace of evolving technologies and ensuring agility with that dynamic to avoid undue constraints that may curtail innovation. Things like commercial suborbital tourism, space mining, and several other future activities are all accounted for in these documents, providing an incentive to companies to operate in the UAE as well as inspire investor confidence.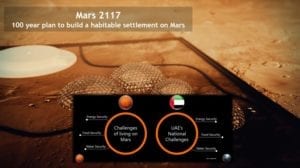 Most importantly the sector has full support of our visionary leadership. This is demonstrated by the government announced 100 year vision called "Mars 2117", which aims to work towards the development of a self-sustaining habitable settlement on Mars by the year 2117. The projects we have today, and the ones that will be announced between now and that time, are all incremental steps that would help bring that vision to realization.
Ongoing efforts the UAE are pursuing:
After the success of our first astronaut mission the UAE has made a second call to increase its astronaut corps by the end of 2020. We are also looking forward to the launch of the Emirates Mars Mission (Hope Probe) in July of 2020, aimed to arrive in Martian orbit on our 50th year anniversary as a country – 2021.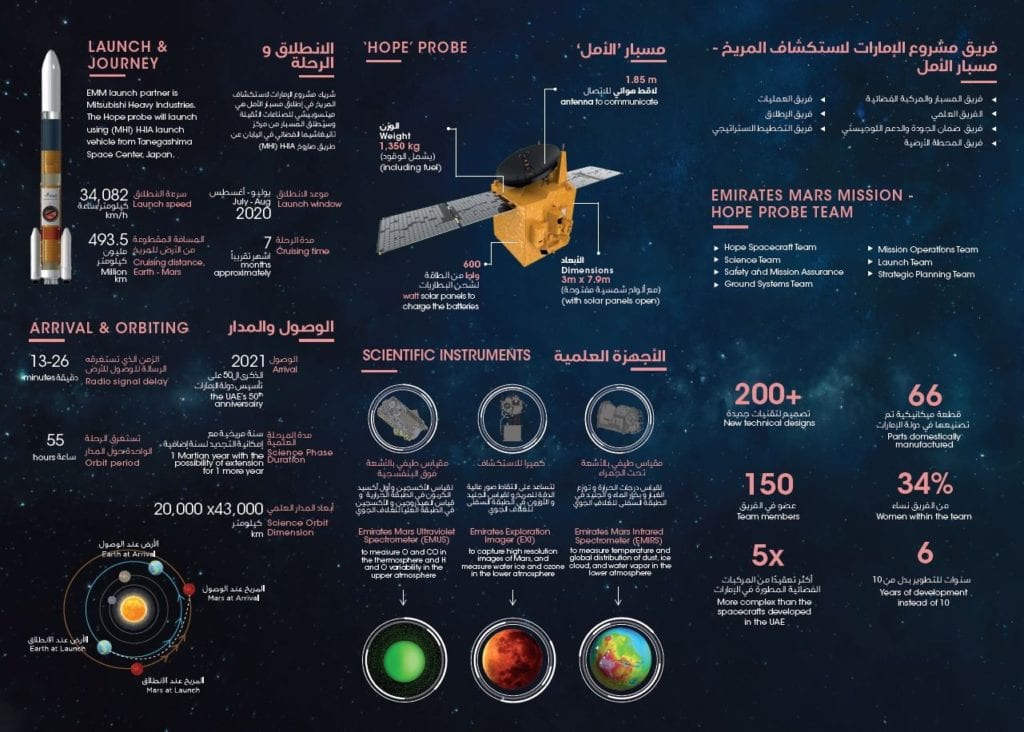 Furthermore, we will be hosting the International Astronautical Congress (IAC) in 2021 which is the largest space gathering in the world, and have the World Expo taking place around that time as well which will have a big space contingent throughout many country pavilions.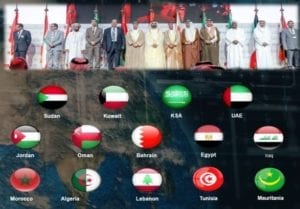 Another exciting project announced in 2019 was a hyperspectral satellite called "813". The name is in reference to the date that marked the beginning of prosperity for the House of Wisdom in Baghdad under the reign of Al-Ma'mun in the year 813AD. Representing the region, the House embraced scientists, translated notable texts and produced scientific capabilities. This satellite is the first project of the Arab Space Cooperation Group established in 2019, comprising 14 countries (and growing) who have become a part of this important group. Scientists and engineers from the Arab world will work together to design, manufacture, and operate the 813 Satellite. The satellite will monitor the Arab region and measure the environmental and climatic elements. This includes vegetation, soil types, minerals and water sources, measuring greenhouse gases, pollution and dust levels.
The UAE's role in the global effort to advance humanity into space:
When looking at the space domain globally, we see some very exciting work being done by different countries and particularly commercial companies. The amount of innovation occurring with launch vehicles both on reusability, additive manufacturing, and other approaches are all leading to demonstrable positive impacts in terms of reduced cost and increased access to space.
From the UAE's perspective it is important to complement these efforts and build on existing platforms rather than to be duplicative. There are enough missing pieces of the overall architecture which will need to be in place to realize the vision of a habitable settlement on Mars that offer opportunity for the UAE to carve out a niche. This may include commercial opportunities in LEO, possibilities of lunar exploration in line with the international push being pursued currently, other exploration based missions, or a combination.
We want to ensure we are leveraging international partners in our overall effort, since an ambitious goal like a Mars settlement is very unlikely if not done collaboratively – both with other Space Agency's and industry. The approach we are designing includes being able to take advantages of initiatives like Mars Science City which is a large simulated environment of Mars being built in Dubai. This city would become part of that pull factor and provide another incentive to attract the best companies and individuals that are looking to pursue similar goals. Companies based there will be afforded the ability to rapidly prototype and deploy technologies, while taking advantage of a regulatory framework which can be designed around these activities when necessary. Other interesting efforts linked to space diplomacy include the recent announcement of an international project office by the United Nations Office of Outer Space Affairs in Abu Dhabi signaling the UAE's efforts to become a hub for space in a technology, economic, and political sense.
The main drivers for the UAE in pursuing efforts in the space domain: 
"We chose the epic challenge of reaching Mars because epic challenges inspire us and motivate us. The moment we stop taking on such challenges is the moment we stop moving forward." 

His Highness Sheikh Mohammed bin Rashid Al Maktoum -Vice President & Prime Minister of the UAE & Ruler of Dubai
There are three main drivers I think of when envisioning our leaderships push to have us enter this domain in the way that we have.
1) The natural progression in our plans to diversify the economy from a hydrocarbon to a knowledge based one. Today we are proud to say, that GDP is made up of approximately 75% non-oil trade contributions.
2) Science, Technology, and exploration have a way of inducing some very interesting ancillary benefits such as the spillover effect we saw from the Apollo missions, which produced many very important technologies we have come to depend on today. We are hoping to generate the same type of effect, and in fact part of the reason we are pursuing a Mars strategy is that there are clear parallels in the environment we have in the UAE and that of Mars. Water, Energy and Food security and challenges thereof, solved for Mars will naturally become something we can benefit from terrestrially with respect to the technologies that will be developed.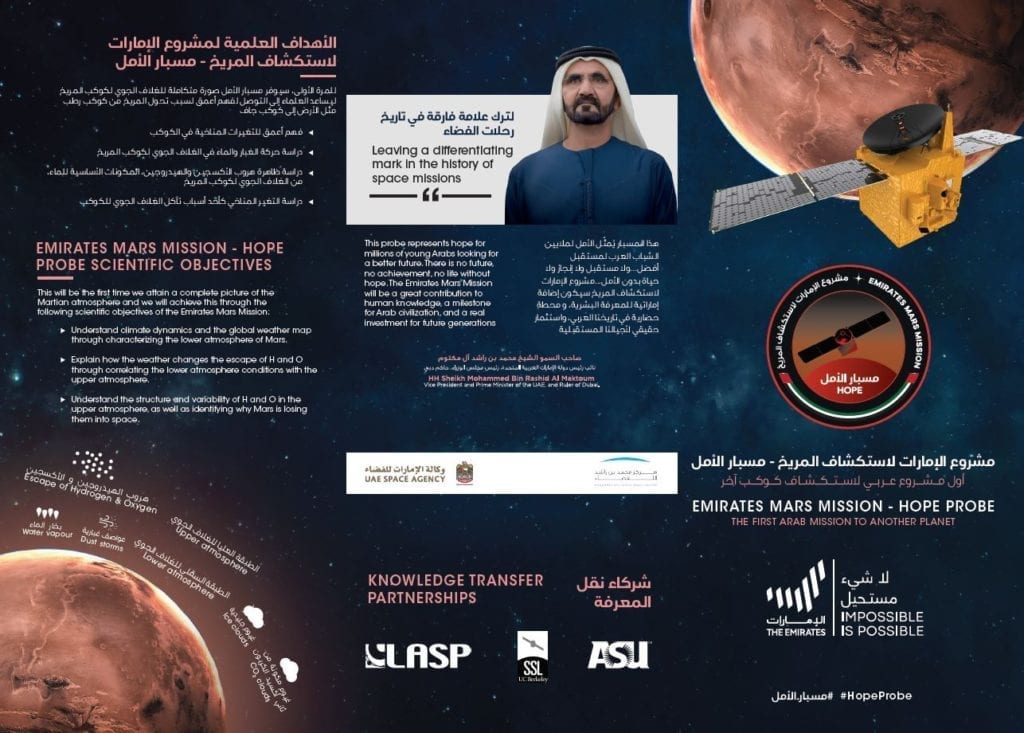 3) The third and one of the most subtle drivers is that of the positive regional impact we are trying to induce. Instead of a region filled with unrealized dreams and hopes, we hope to inspire and educate our youth – enabling them to continue to build and sustain a regional space sector. Roughly a third of the world's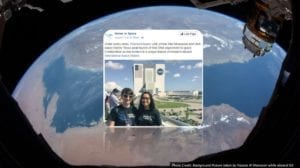 population resides in the Middle East and North Africa, and around 50% are under the age of 25, with a lot of countries that suffer from high unemployment. Providing inspiration will hopefully drive our regions youth to pursue STEM education and will naturally have a generational impact that would produce a very positive future for our children. The positive impact is also signaled in the valuable appointment by government of the Minister of State for Higher Education and Advanced Skills, H.E. Dr. Ahmad Belhoul as the Chairman of the UAE Space Agency. The parallels are clear and results have been remarkable.
The importance of international collaboration:
We live in a world that gets more interconnected and interdependent by the day, and with technologies evolving exponentially in so many domains, a convergence is starting to take place which will further enable the many possibilities of space exploration at a much more cost effective basis than is possible at present. It is not necessary to do things alone, and in the UAE's case our young agency looks to use international partnerships as a way to yield a force multiplier effect. With over 35 international agreements in place, we are able to collaborate in a variety of different areas and leverage each other's strengths and experience. It is also important that we have a voice at the table in international organizations we participate in which include the UN Office of Outer Space Affairs, as well as the International Space Exploration Coordination Group, and a board seat at the International Astronautical Federation where the Director General of the UAE Space Agency, H.E. Dr. Eng. Mohammed Al Ahbabi serves as a Vice President.
The importance of gender balance and ensuring the role of women in space:

Women play a very important role in the UAE Space Sector. The UAE Space Agency (UAESA) team is made up of 10 different nationalities, an average age of 32 years old and 44% women. The sector as a whole in the UAE has over 30% women in various roles, the majority technical. This was part of the reason the UAESA recently won the "3G Award" by the International Astronautical Federation, which considers a global sample and takes into consideration significant efforts in Gender, Generation, and Geography.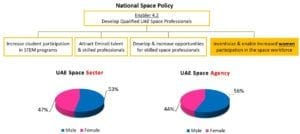 It is also interesting to note that in both the first and second open calls for astronauts, there were over 4000 applicants, and over 30% were women which indicates a strong interest in the field generally as well.
Concluding thoughts:
As the UAE Space Agency, we have an overarching perspective and mandate to coordinate the space sector in the UAE by formulating a Policy, Law, Strategy and encouraging investment. There is an R&D function and spend as well that enables projects like CubeSats to be designed and built at local universities. But the wider space sector and legacy institutions such as the Mohammed Bin Rashid Space Center (MBRSC), Yahsat, Thuraya should be credited as well for the incredible work they did in a short period of time prior to the development of the UAE Space Agency. MBRSC in particular with their early satellite development programs created a cadre and human capital that the whole space ecosystem in the UAE is benefiting from. This will only be amplified by the National Space Science & Technology Center that was recently established, and the Khalifa University Space Technology and Innovation Center being established now, among several other initiatives that would allow for a significant increase in activities in the coming years.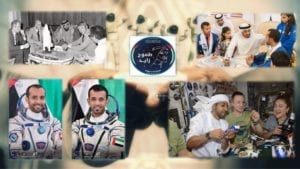 We are looking forward to joining the small club of countries that have gone to Mars and with a name like Hope, the mission will attempt to yield some much needed inspiration particularly during these challenging times. This mission also allows us to continue to bring the dreams of our late founder Sheikh Zayed to realization. To us here at the UAE Space Agency we are at the forefront of our governments push of making the impossible possible. in our book the sky is not the limit, it's just the beginning. Stay tuned.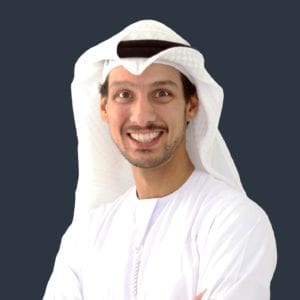 Talal Al Kaissi joined the UAE Space Agency in September 2018 as an Advisor to the Director General on Strategic Projects. Among several duties one of his core focus functions is supporting the activation of the UAE Space Agency Investment Promotion Plan, and the development of a holistic national Space Economy with an emphasis on attracting space startups and investments to the UAE. Additionally Talal provides strategic support to both the Policy & Regulatory Directorate, as well as Space Missions Management Directorate. Talal was recently appointed as the UAE representative to the World Economic Forum Council on Space Technology. Prior to his role at the Agency, Talal served at the UAE Embassy in Washington DC for 9 years as a Sr. Advisor for Commercial Affairs at the UAE Trade & Commercial Office and also led US / UAE Space Affairs. The role entailed bilateral trade policy and commercial issues to advance the UAE's interests in the US and attract FDI into the UAE. On the Space Affairs front, Talal worked closely with the UAE Space Agency to out together a Framework Agreement with NASA and build ties with US Government stakeholders, Academia, and Industry. Talal also worked in the Energy business at KBR where he led Business Development efforts for the GCC region in the downstream petrochemical segment and was based between Houston, TX, Dubai – UAE, and Khobar – Saudi Arabia. Talal graduated from California State University in Long Beach with a Bachelor of Science in International Business in 2006.
This article was originally published on LinkedIn. You can read the original here. Republishing with authorisation of the author